Desi Muscles – 8 Week Transformation Program
Women clock the maximum number of hours in terms of working at home, office or both. The day typically starts at 5 am and doesn't end before the kids are tucked into bed and the husband who comes late form office is given an energizing meal.
So the time when the day would end is never fixed.
In this entire hum drum, women mostly forget to take care of their bodily requirements, which changes in accordance with their age, if they are having a child or just had one. It's hence imperative for women and the people living in the house to take care of her. You wouldn't have been here, if it wasn't for her.
So, this women's day, there would be the initiation of our very own "Desi Muscle", as an ode to all the women out there. It is for the women, of the women, by the women.
The minimum time required for someone to notice a change in your body while you are trying to transform it is 6 weeks , so after the basic 4 week course this takes you to next level in subsequent 4 weeks
Now that the foundation is laid, take your results to the next higher level.
This plan is especially designed to help tone, shape and sculpt your body.
Typical healthy fat Loss is 0.5-1 kg per week depending on the health and medical condition of the body
At this stage what type of food you are consuming becomes very important. It sets the stage for the results you would get in the coming months.
Also this is the time when the habits are formed regarding the food choices that you make. Once the habits are made, there are less chances of you faulting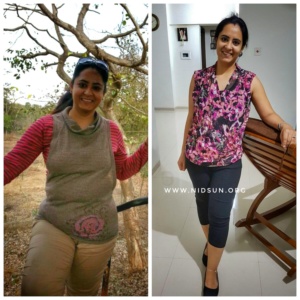 * The results vary from person to person
12 in stock
Product Description
Easy to follow diet plans as diet contributes 85% to the overall health. When we say diet plans doesn't mean some quinoa, broccoli , avocado kinda things which you would have trouble buying and making.
We are talking about Desi Sabzi, Roti , Dal-Chawal kind of plans which would not starve you or make you feel on a diet but still give you those results.
Along with this there would be Shopping-Lists and recipes on weekly basis. And every 2 weeks we would work with you to make changes or put you on diet plan that you can easily follow at home or your gym without much problem or effort.
I promise you one thing, there would be NO SUPPLEMENTS so no funny pre-post workout drinks, BCAAs or Protein shakes. Let's keep our meals clean and natural.
What's in store for you?
A comprehensive 8 week plan to give the transformation you want
We are not believers of fancy diet plans. Partly because they don't work to give the results you might want. Our belief in long term modifications in your existing routine as per your conveniences stay put because we have seen it innumerable times to believe in it.
The diets are designed especially for you by your expert nutritionist. We don't have pre-made plans but we make it after going through a detailed planning and discussion with you, a nutritionist appointed for you would modify your existing diet according to your needs and medical conditions.
You would have access to her / him all the time and your progress would be measured periodically. Now many people shy away when the time for review comes up. People, it's important that you review yourself with us each week, so that you could also gauge your progress and then get the time to think where you might be going wrong, if unhappy with the results.
For more details you can call us at 011-46047888 or walk into any of our centres for details.